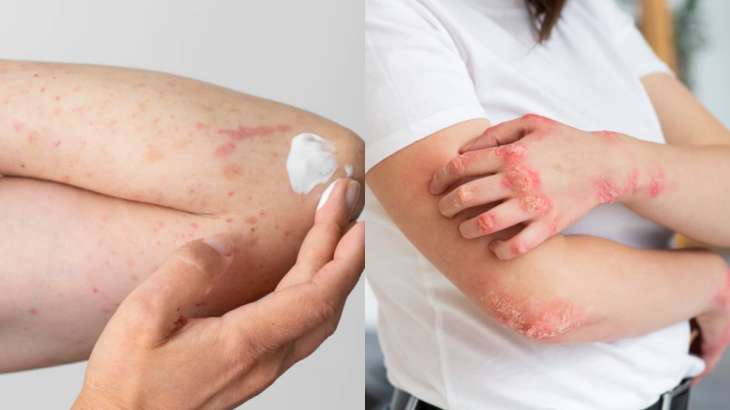 Fungal infections are one of these conditions that almost everyone has suffered from at least once in their life. Winter causes dry air, making our skin dehydrated and itchy. Hence, rashes tend to appear. These rashes are common during the winter season and are typically known as winter rashes. The name itself suggests a seasonal allergic reaction caused due to cold weather. A winter rash can develop on any part of your body, but your hands, arms, and legs are the most susceptible.
What are winter rash symptoms?
Winter rashes occur especially during the winter due to the dry weather Winter rash symptoms can include :
Noticeable blisters

Bumps

Redness

Itching

Rough patches

Even flaking on the skin are signs
Treatment and home remedies
Most treatment options are mild and can be implemented at home. Here's what we recommend trying:
Apply lotion often.

Seal in moisture with petroleum jelly.

Soothe irritated skin with olive oil or coconut oil.

Dab the affected areas of your body with a clean cloth dipped in whole milk.

Use natural soaps made with oatmeal.

Treat itchy, irritated skin with cortisone cream.

Use Vaseline, petroleum jelly can be effective to seal the moisture of your skin and lessen the rash.

Winter rash on hands can be avoided by wearing protective gloves while washing clothes or utensils. You can also soak your hands in water for an extended period and keep re-moisturizing them.
How to prevent fungal infection?
If not given immediate attention these winter rashes can call for some serious skin issues like that of dermatitis, dermatitis, rosacea and even cold urticaria. A winter rash, if not treated sooner, can trigger further and spread to your whole body, causing more irritation.
Don't wear clothes that are too tight, as they can cause more sweating, leading to fungal infection. Wear breathable clothes.

Don't scratch the infected areas as it can increase the chances of spreading and worsen the infection.

If your clothes get wet or dirty, change them as soon as possible. Wearing damp clothes can cause fungal infections.

Keep the affected area dry.
Disclaimer: Tips and suggestions mentioned in the article are for general information purpose only and should not be taken as professional medical advice. Please consult a doctor before starting any fitness regime or medical advice.
Also Read: New Year 2023: Did you party hard? Detox your body with these green smoothies
Also Read: Is weight loss your new year's resolution? Add these healthy salads to your diet to get in shape