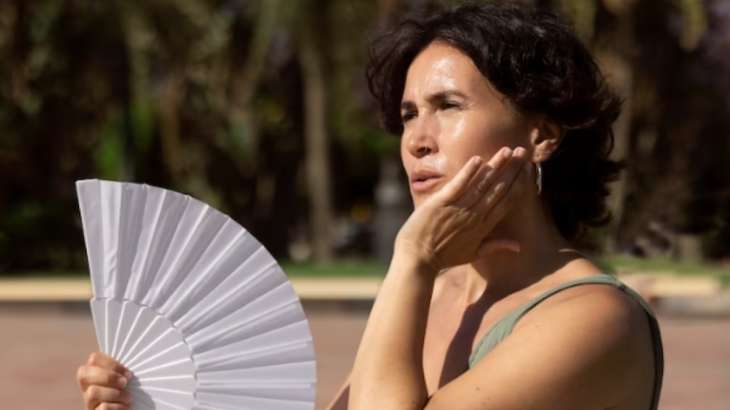 The temperature continues to rise and everyone is troubled by the ongoing heatwave. In such a situation, you can become a victim of many problems, like dehydration and heat stroke. In such a situation, celebrity nutritionist Rujuta Diwekar has shared a post asking people to include some special tips in their lifestyle. 
Tips to beat the heat wave:
1. Drink fennel syrup
According to Rujuta Diwekar, drinking fennel syrup is beneficial for your health in many ways. Actually, drinking this water cleans the stomach and does not cause problems related to the digestive system. Apart from this, it cools the heat of the stomach, which protects you from problems like burning sensations in the feet, acne, etc.
2. Drink poppy seed water
Drinking poppy seed water cools your stomach. Drinking this water does not cause acne problems and prevents many skin related diseases. Apart from this, drinking this water improves blood circulation and is also helpful in preventing heat stroke.
3. Put sandalwood in half a bucket of water and take a bath
Mix sandalwood powder in half a bucket of water and take a bath with this water. Bathing with this water helps reduce breakouts, pimples, and acne in the summer. Along with this, the smell coming from sweat also reduces and you feel fresh.
(Disclaimer: Tips and suggestions mentioned in the article are for general information purpose only and should not be taken as professional medical advice. Please consult a doctor before starting any fitness regime or medical advice)
Also read: Garlic Health benefits: Improved digestive health to potential cancer prevention
Also read: Over 800 million people globally estimated to suffer from back pain by 2050: Lancet Report