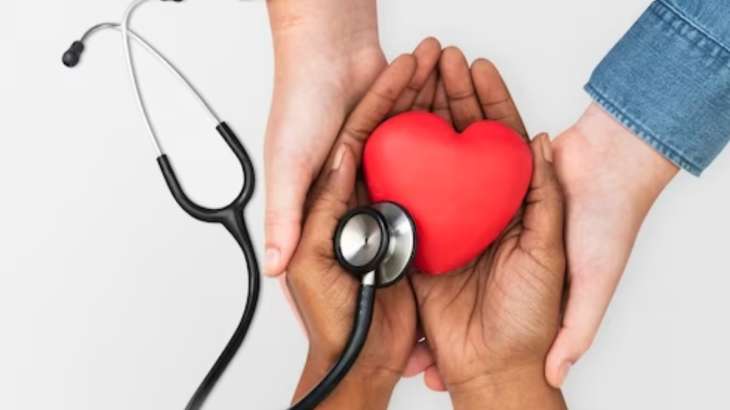 When considering heart health, blood pressure is one of the most significant risk factors. And if you have high blood pressure, chances are you might be thinking about lowering your salt intake. But new research is pointing a finger at sugar as the culprit for causing a number of health conditions including high blood pressure, and increasing the risk for cardiovascular disease.
Reducing sodium intake may lower blood pressure in some people, albeit minimally (only about 1-to-4 mm in the average person on a scale where 140 mm is hypertension and 139 mm is not). But in some people reducing sodium intake may actually increase blood pressure. And the potential harm from sodium restriction does not end there.
Salt vs sugar: Which one is worse for your heart?
Too much sugar in your system can make you obese, push you towards diabetes, and promote atherosclerosis, all of which increase your risk of developing heart disease significantly. On the other hand, excess sodium can increase your blood pressure levels, putting you at risk of heart disease. Whether you like salty or sugary foods, you must eat them in moderation. 
How to cut your salt intake
Instead of adding extra salt to your homemade dishes, add some flavour by making the most of heart-healthy herbs and spices as ingredients.
Opt for buying fresh meat as opposed to more processed versions which tend to have a much higher salt content.
Did you know that dissolvable ( effervescent ) tablets such as painkillers and vitamin supplements can contain as much as 1g of salt per tablet? Where possible, choose capsule alternatives instead.
How to reduce sugar consumption
A typical 250ml glass of fruit juice can contain up to seven teaspoons of sugar. Switch to water or lycopene-packed tomato juice instead.
Ditch the extra teaspoons of sugar in your cup of tea/coffee. If you can't forgo them completely, opt for a low-calorie sweetener.
Craving a sugary treat? Chow down on a piece of fruit instead of reaching for your usual chocolate fix. Although fruits do contain some sugar, they're also packed full of vitamins, minerals and fibre. They'll also help you to reach your 5 a day.
Also Read: Heatwave alert: How to protect yourself from heat exposure?
Also Read: Leprosy In India: How does this affect the life of people mentally and physically?