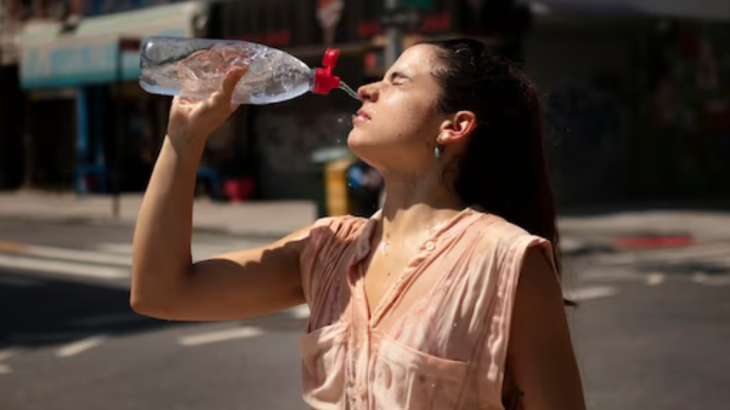 The onset of summer marks the advent of seasonal issues that mess with your digestive system and gastrointestinal tract. Extreme heat during summer can lead to stomach ailments, dehydration, and diarrhea. Therefore, it is essential to eat healthy food and take special care of yourself when the temperatures are running high to keep digestive problems at bay.
How can you protect your digestive system?
1. Keep yourself hydrated
Consumption of water and water-based drinks such as freshly made juices and coconut water is mandatory to keep oneself hydrated during peak summers. Due to the profuse sweating, the body loses a lot of water and hence it is essential to drink 8-10 glasses of water daily to replenish it. Curd and drinks like salted buttermilk cool the system and protect the body from the heat of the summer.
2. Avoid drinks high in sugar content
Cold beverages such as cold coffee, energy drinks, packaged fruit juices and soda have high sugar content which is not conducive to the heat of the summer months.
3. Avoid deep-fried foods
The type of food and its amount greatly contribute to the digestion process. During the summer season, eating lighter portions of food at regular intervals helps ease the digestion process. It is good to avoid oily or greasy food that may not be easy to digest and could lead to bloating or acidity.
4. Workout regularly
Activities such as yoga, brisk walking and running are recommended for all age groups and gender. Any kind of physical activity aids digestion and reduces stress which eases abdominal pain. While the above measures help in keeping gastrointestinal problems at bay during summers, seek doctor intervention if you experience digestive trouble or severe symptoms as mentioned above.
5. Drink fennel syrup
According to Rujuta Diwekar, drinking fennel syrup is beneficial for your health in many ways. Actually, drinking this water cleans the stomach and does not cause problems related to the digestive system. Apart from this, it cools the heat of the stomach, which protects you from problems like burning sensations in the feet, acne, etc.
(Disclaimer: Tips and suggestions mentioned in the article are for general information purpose only and should not be taken as professional medical advice. Please consult a doctor before starting any fitness regime or medical advice)
Also Read: Stay Hydrated: Refreshing natural electrolyte drinks to beat the heatwave
Also Read: Coconut Water for Kidneys: Flushing out stones in a week to detoxify the body