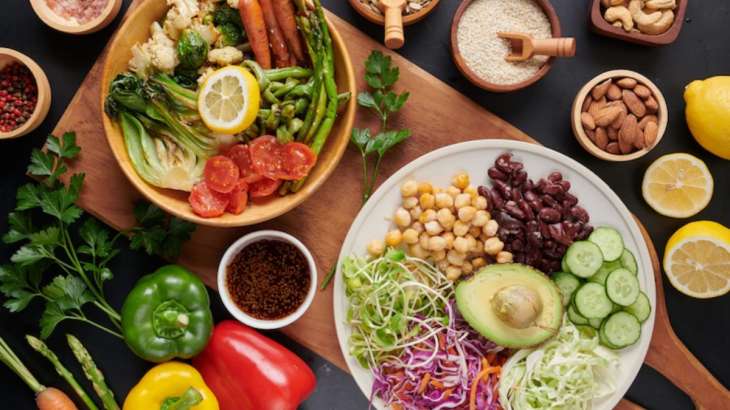 Eating for Longevity: It is no secret that what we eat has the potential to help or harm us. Our addiction to processed food has left us consuming a diet that offers insufficient nourishment and is the cause of so many illnesses, such as obesity, cardiovascular disease, and type 2 diabetes. While none of us will live forever, we can add some extra years on to your life by paying attention to what we eat. To increase our lifespan as well as improve the quality of our life, check out these superfoods that help us live longer.
1. Nuts
Nuts are nutrition powerhouses. They provide healthful fat, plant protein, fiber, antioxidants, vitamins, and key minerals, like potassium and magnesium. It's no wonder they're linked to life extension.
2. Brightly coloured fruit and vegetables
Research suggests that those who eat more fruit and vegetables tend to live longer than those who don't, due to the nutrients they contain. While all fruit and veggies are good for you, brightly coloured produce is particularly beneficial as the natural pigments which give them their color can also help prevent cancer. 
3. Leafy greens
Leafy green vegetables, like spinach, kale, and Swiss chard, are chock-full of folate, which is vital for cell growth and red blood cell formation. They also back carotenes (pigments that act as antioxidants) that help maintain healthy vision, bones, teeth, and skin.
4. Fatty fish
Fatty fish such as salmon, mackerel, sardines and trout are renowned for their health benefits. They are a good source of vitamins A and D which are good for the immune system. They are rich in omega-3 fatty acids which have been linked to a lowered risk of heart disease, brain damage and stroke. 
5. Cranberries
It would take a long time to list the many health benefits of cranberries but, in short, this tiny fruit is a life-saver (literally) when it comes to our health. Indeed, the little cranberry is full of antioxidant, anti-inflammatory, antibacterial and immune-boosting properties, as well as being jam-packed full of phytonutrients. The more phytonutrients we have in our body, the greater the protection.
Disclaimer: Tips and suggestions mentioned in the article are for general information purposes only and should not be taken as professional medical advice. Please consult a doctor before starting any fitness regime or medical advice.
Also Read: Pancreatic Cancer: Don't ignore THESE signs and symptoms of the fatal disease
Also Read: Home remedies and ways to boost immunity to fight the winter season, suggests fitness guru Ambika Dutt