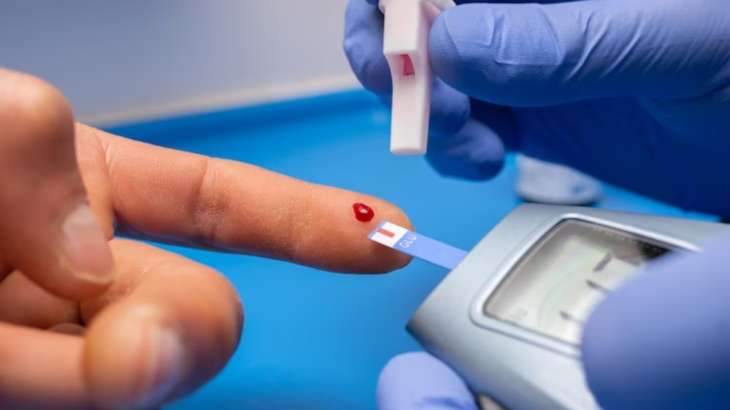 If you have diabetes, doctors may recommend drinks without calories, such as water or tea, and those with a low number of calories, including milk alternatives or sugar-free lemonade. Having diabetes means that you have to be aware of everything you eat or drink. Knowing the number of carbohydrates that you ingest and how they may affect your blood sugar is crucial. Drinks with carbohydrates will affect your blood sugar more readily than zero-carb, zero-sugar drinks like water.
Mornings are the best time to set the tone of the entire day and if you are struggling with this metabolic disorder, why not start your day in a diabetes-friendly way by consuming ingredients (herbs, plant-based foods, seeds) that will help prevent your blood sugar spikes throughout the day. Once you are able to make this one big change in your routine, and your cravings, energy levels and moods improve, you will be motivated to do better every day.
Here are a few drinks that you can include in your diet to manage blood sugar levels better:
1. Karela Juice
Karela juice is said to be great for diabetics. It helps regulate the blood sugar levels in your body. Moreover, karela juice contains an active substance known as charantin which is known as a blood-glucose-lowering agent. A glassful of karela juice in the morning could help regulate and manage blood sugar levels effectively.
2. Methi seeds water
Methi or fenugreek seeds have proven benefits to improve insulin sensitivity naturally. High in soluble fibre and saponins methi seeds can help control blood glucose by slowing down digestion and absorption of carbohydrates. Methi seed is also a superfood for lowering cholesterol and blood pressure. Methi seed water can also help correct discolouration of skin or skin tag.
3. Tulsi tea
Tulsi has hypoglycaemic and anti-inflammatory properties that help manage diabetes and its complications. Tulsi improves insulin sensitivity and glucose metabolism and also helps manage autoimmune disorders and improve immunity. Tulsi tea can be made by boiling water, adding a few (7-8) leaves of tulsi, ginger, and lemon juice.
Also Read: Why walking 100 steps after each meal is beneficial? Ayurveda answers
Also Read: Your hair may predict future risk of heart disease, claims research