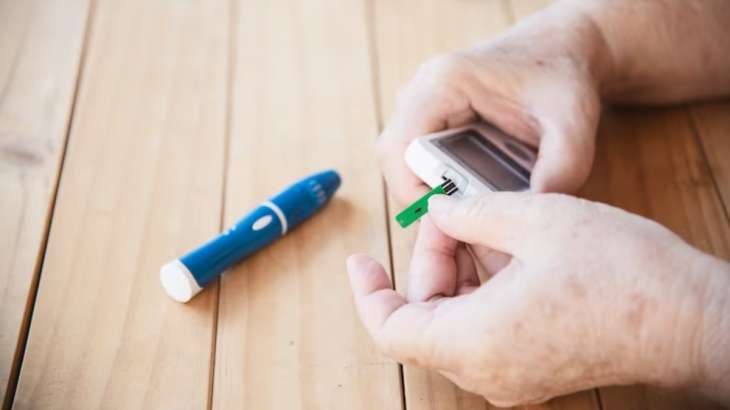 Type 2 diabetes is a lifelong disease that keeps your body from using insulin the way it should. People with type 2 diabetes are said to have insulin resistance. People who are middle-aged or older are most likely to get this kind of diabetes. It used to be called adult-onset diabetes. But type 2 diabetes also affects kids and teens, mainly because of childhood obesity. Now, China is soon likely to become the world's first country with oral insulin availability, according to a report on Friday.
After successfully completing Phase III trials of oral insulin, China's Hefei Tianhui Biotechnology (HTIT) submitted a marketing authorization application (MAA) to the country's National Medical Products Administration. Oramed's US-based ORA-D-013-1 Phase III trial for the treatment of Type 2 diabetes showed a significant lowering of A1C levels, which reflects the average blood sugar level for the past two to three months. HTIT is a strategic partner of Israeli company Oramed Pharmaceuticals.
"Oral insulin is a paradigm shift from the traditional injectable insulin market. Therefore, there would be a lot of opportunities and challenges in the commercialization of oral insulins," said Prashant Khadayate, Pharma Analyst at GlobalData, in a statement.
"Even though insulin delivery through injections has improved significantly for patients, compliance is always an issue for injectable forms of insulin. Hence, oral insulin will always be preferred, potentially reducing the discomfort associated with injections and thereby, improving overall compliance, provided it is equally effective in terms of efficacy and safety. Notably, it is difficult to comment on its efficacy and safety with injectable insulins as Phase III trials included only placebo," Khadayate added.
In November 2015, HTIT in-licensed exclusive rights to Oramed's oral insulin ORMD-0801 in China, Hong Kong, and Macau.
On the contrary, its partner Oramed terminated its oral insulin clinical trial activities in the US in T2D following disappointing results of Phase III ORA-D-013-1 trial in January 2023.
Back in July 2006, Pfizer launched the world's first inhaled insulin, Exubera, but barely a year later, it withdrew Exubera from the market as it was not commercially successful. "A new mode of insulin delivery is always appreciated, but it should be commercially successful as well. Since oral insulin is a new form of insulin delivery, HTIT and Oramed should develop an effective commercial strategy to make it successful in the market," Khadayate said.
Currently, there are only two oral insulins in Phase III globally. The number of diagnosed prevalent cases of Type 2 diabetes in China is estimated to grow at a CAGR of 2.21 percent from 57.4 million in 2022 to 63.3 million in 2028, as per GlobalData. Considering the huge T2D patient population in China, a new oral insulin treatment option will further improve market access.
(With inputs from IANS)
Also Read: Micronutrient deficiencies: Signs, causes & treatment
Also Read: US study finds 1 in 10 get long COVID after omicron I CHECK if you have these symptoms